Azar's Towing Company in Allentown, PA
Serving Allentown, PA for Over 30 Years
Azar's towing company has become a staple that Allentown has come to rely on. This is because we offer helpful solutions for drivers in need and have for over 30 years. At Azar we promise a ready tow truck and a custom solution for any breakdown you have or roadblock you hit. 
We bring our passion for cars and their drivers beyond roadside assistance. We want to help you transport your prized vehicles wherever you need to move them. We have the experience and care to take care of any tow, whether you are moving your Maserati to its new home or need tractors delivered to a new site. After all, local businesses have trusted us to haul for decades, including Bennett Toyota and Land Rover of Allentown.
Azar's Towing Services in Allentown
We serve Allentown, PA and the surrounding area with a variety of services. Including
Luxury and High-End Vehicle Transportation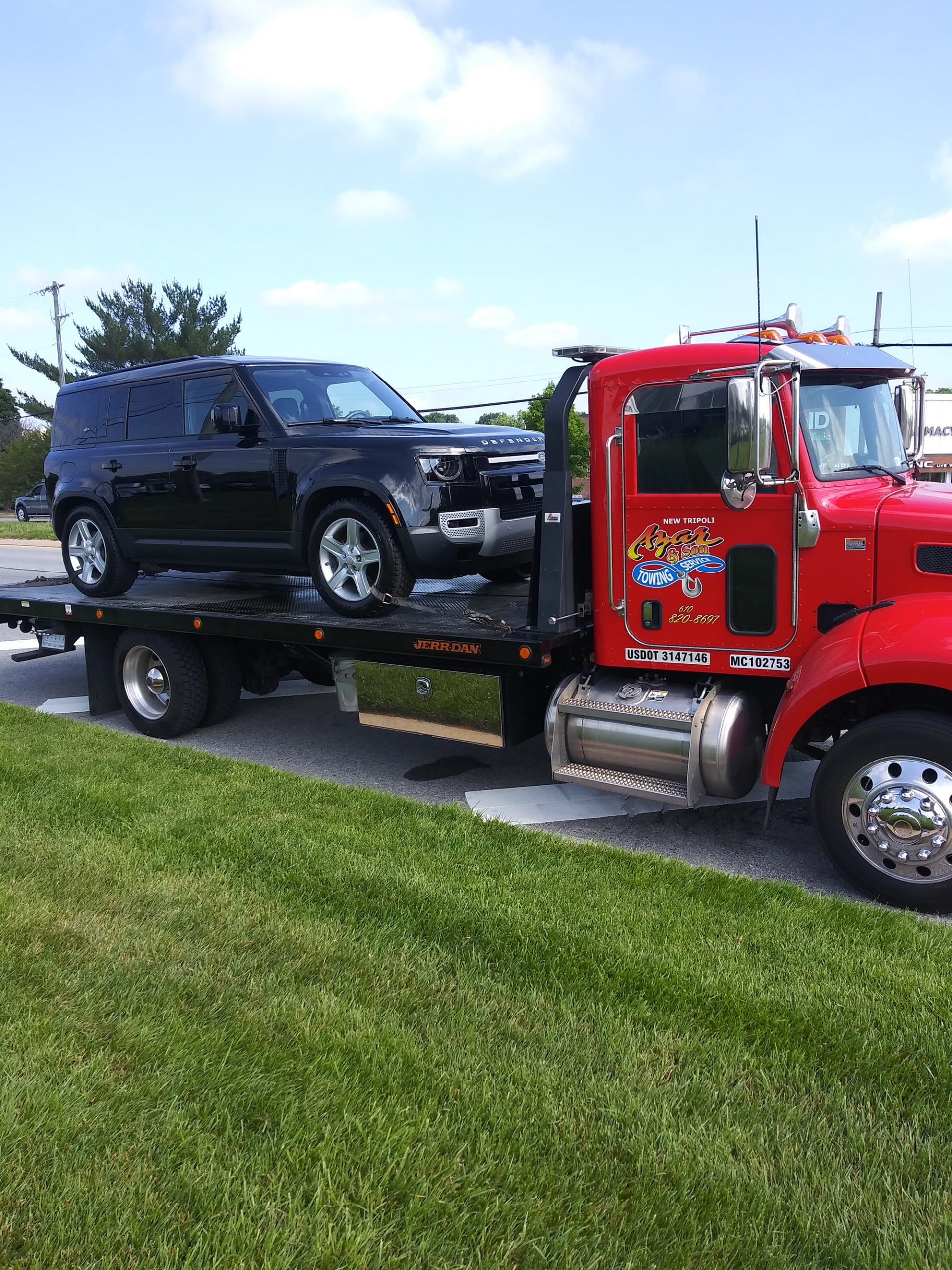 Roadside Assistance Near Allentown 
No matter how close you are to home, getting stuck on the roadside is frustrating and dangerous. At Azar, we know just how important roadside assistance is. We value your time and safety, so we'll make every effort to arrive quickly and get you where you need to go ASAP. We'll help you figure out what to do next, whether you're locked out, got a flat tire, or have something harder to diagnose. 
Local Flatbed and Light-duty Towing 
At Azar we use flatbed tow trucks. We keep your vehicle completely off of the road to minimize wear and tear; maximizing safety for our drivers, clients, their cars, and other motorists. 
We can tow any light-duty vehicle with our flatbeds. This includes cars, trucks, motorcycles, tractors, and other work equipment. Our operators know how to safely attach and tow a vehicle regardless of whether it is front-wheel, rear-wheel, all-wheel, or four-wheel drive. 
Don't be scared   To call them for a price  These guys even tow motorcycles they pretty much do it all  Jason hands down is  Very professional he drivers the red Peterbilt and take of it like it is his own. – billy dirt
From towing and roadside assistance to off-road recovery we strive to provide honest and reliable service during every job and will safely transport your car, truck or motorcycle to your preferred repair facility. Azar Towing is ready to assist you!