Local Flatbed Towing
Flatbed towing has become incredibly practical in the Lehigh Valley. The ability to adjust the bed even lower limits the risk of damage to your vehicle, making this form of towing highly desirable. A lower bed means fewer clearance issues, decreasing risk and opening up more travel routes.
Flatbeds are Versatile
You can rely on our team to help with all of your towing needs, whether it's a new, used, modified, or high-end vehicle. Our highly-experienced and resourceful experts are fit for any job. Flatbed trucks are popular because they are safer and provide a particular peace of mind. We can tow any light-duty vehicle no matter if it's: 
Front-wheel drive, 

Rear-wheel drive, 

All-wheel drive, or 

four-wheel drive.
If you're in need, you can trust our team at Azar Towing to safely and effectively transport your vehicle to your desired location.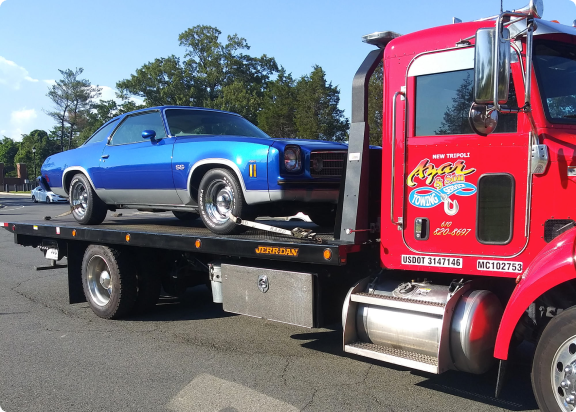 Our Team will provide everything from towing and roadside assistance to off-road recovery. We strive to provide honest and reliable service during every job. Our technicians will safely transport your car, truck, or motorcycle to your preferred repair facility. Azar Towing is ready to assist you!