Towing and Car Hauling Services
Azar's Light-Duty Towing Specialists
Azar's Tow service has provided the Lehigh Valley and surrounding areas with fast, fair, and reliable light-duty towing services for over 35 years. We have two locations in the Lehigh Valley, so we are able to respond quicker than most of our local competitors. We're fully licensed and insured in PA. We have all DOT requirements as well as our MC numbers for anything out–of-state…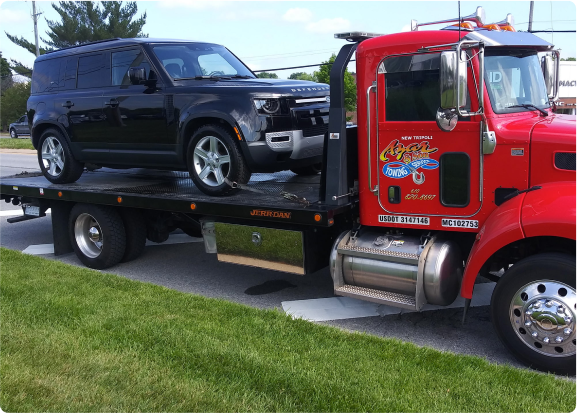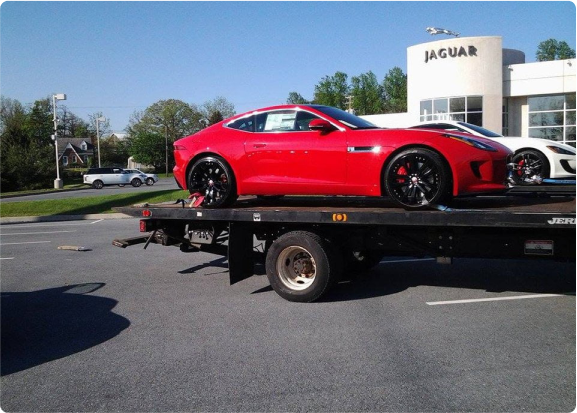 Vehicle Transport Services
Azar's vehicle transport experts have the skills and experience you need to ship your car or vehicle safely and quickly. With over 35 years of experience we know how to effectively load any vehicle. Our professional staff ensures that your vehicle arrives in the same condition that we picked it up in. 
Each of our operators is trained, certified, licensed and insured. We have our DOT numbers for PA and our MC numbers for any out-of-state job. We routinely transport vehicles to and from Philadelphia, New York, Maryland, Delaware, and New Jersey. 
JUNK CAR
TOW SERVICE

/ CASH FOR

JUNK CARS
Junk Car Tow Service
Do you have any unwanted or junk vehicles taking up space on your property, garage, or driveway? We can help you clear out your junkers before they turn to rust. Our team of professionals will come out and remove the vehicle off of your property. It doesn't get any easier than that! Finally getting rid of an old junk vehicle can be a daunting hassle. What's more, there are real downsides to keeping rusty junkers around. Fortunately, with the help of Azar Towing, you can get your old vehicle towed safely and at no cost to you.
 
Cash For Junk Cars
What's more, we will even pay you cash for what we haul…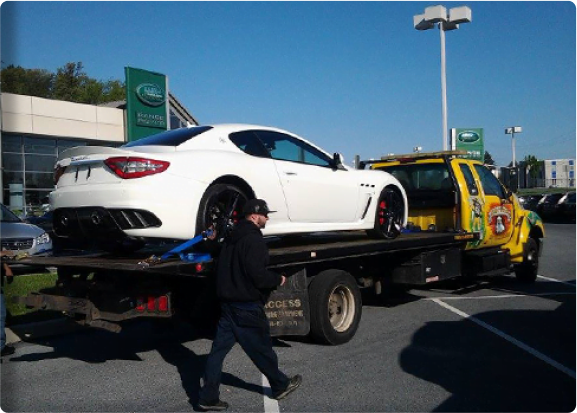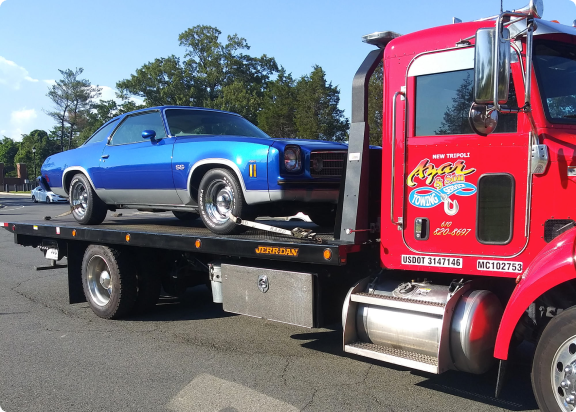 Local Flatbed Tow Service
Flatbed towing has become incredibly practical in the Lehigh Valley. The ability to adjust the bed even lower limits the risk of damage to your vehicle, making this form of towing highly desirable. A lower bed means fewer clearance issues, decreasing risk and opening up more travel routes.
Roadside Assistance ASAP
Azar's Towing has earned its place as one of the Lehigh Valley Areas' top choices in roadside assistance and towing. Our decades of experience have taught us exactly how to be the most effective roadside assistance and towing service. 
We have two locations and a fleet on stand-by, so we can foster rapid response and turn-around time to get you on your way.

We offer affordable and honest pricing. 

A real human being on the other end of the phone.
From towing and roadside assistance to off-road recovery we strive to provide honest and reliable service during every job and will safely transport your car, truck or motorcycle to your preferred repair facility. Azar Towing is ready to assist you!