Junk Car Removal
Do you have any unwanted or junk vehicles taking up space on your property, garage, or driveway? We can help you clear out your junkers before they turn to rust. Our team of professionals will come out and remove the vehicle off your property. It doesn't get any easier than that! Finally getting rid of an old junk vehicle can be a daunting hassle. What's more, there are real downsides to keeping rusty junkers around. Fortunately, with the help of Azar Towing, you can get your old vehicle towed safely and at no cost to you. 
Cash for Junk Cars
What's more, we will even pay you cash for what we haul. We at Azar's Towing offer competitive compensation for unwanted cars and trucks in the Lehigh Valley area. We are willing to buy any junk car or truck out there no matter the condition. Our certified personnel will travel within a 30-mile radius of Allentown, PA. To make matters even easier, we will pay on the spot. Everyone walks away from the transaction clean and easily. 
How to Get Rid of that Junker
We understand the value of saving time, so for that reason, we offer quotes over the phone. All we need to know from you is the year, the make/model of the car, and the current location of the vehicle. Then, we just need either a title or a Pennsylvania registration for the car. Keys for the vehicle are not a necessity.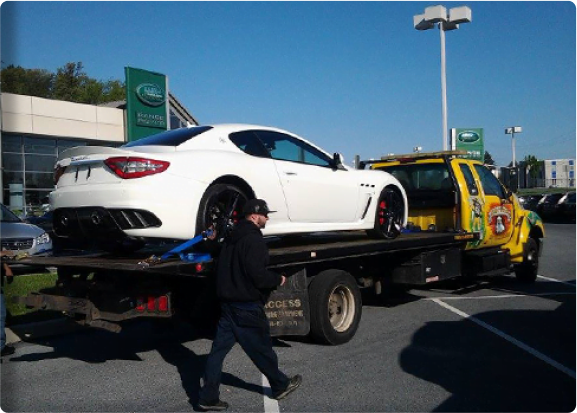 Our Team will provide everything from towing and roadside assistance to off-road recovery. We strive to provide honest and reliable service during every job. Our technicians will safely transport your car, truck, or motorcycle to your preferred repair facility. Azar Towing is ready to assist you!