Azar's Towing Company in Allentown, PA
Azar's Towing
Allentown Roadside Assistance
Towing in Allentown, PA for Over 30 Years
We are Azar Towing, the premier provider of fast and reliable roadside assistance services in Allentown, Pennsylvania. We understand that when you're stranded on the side of the road, every minute counts. That's why we're committed to providing quick, efficient, and professional assistance that gets you back on your way ASAP.
Our Towing Services
At Azar Towing, we offer a comprehensive suite of roadside assistance services that cater to every kind of roadside emergency. Our services include flat tire changes, battery jump starts, emergency fuel delivery, lockout service, and emergency towing. No matter what the situation, our team of trained professionals is equipped to handle it.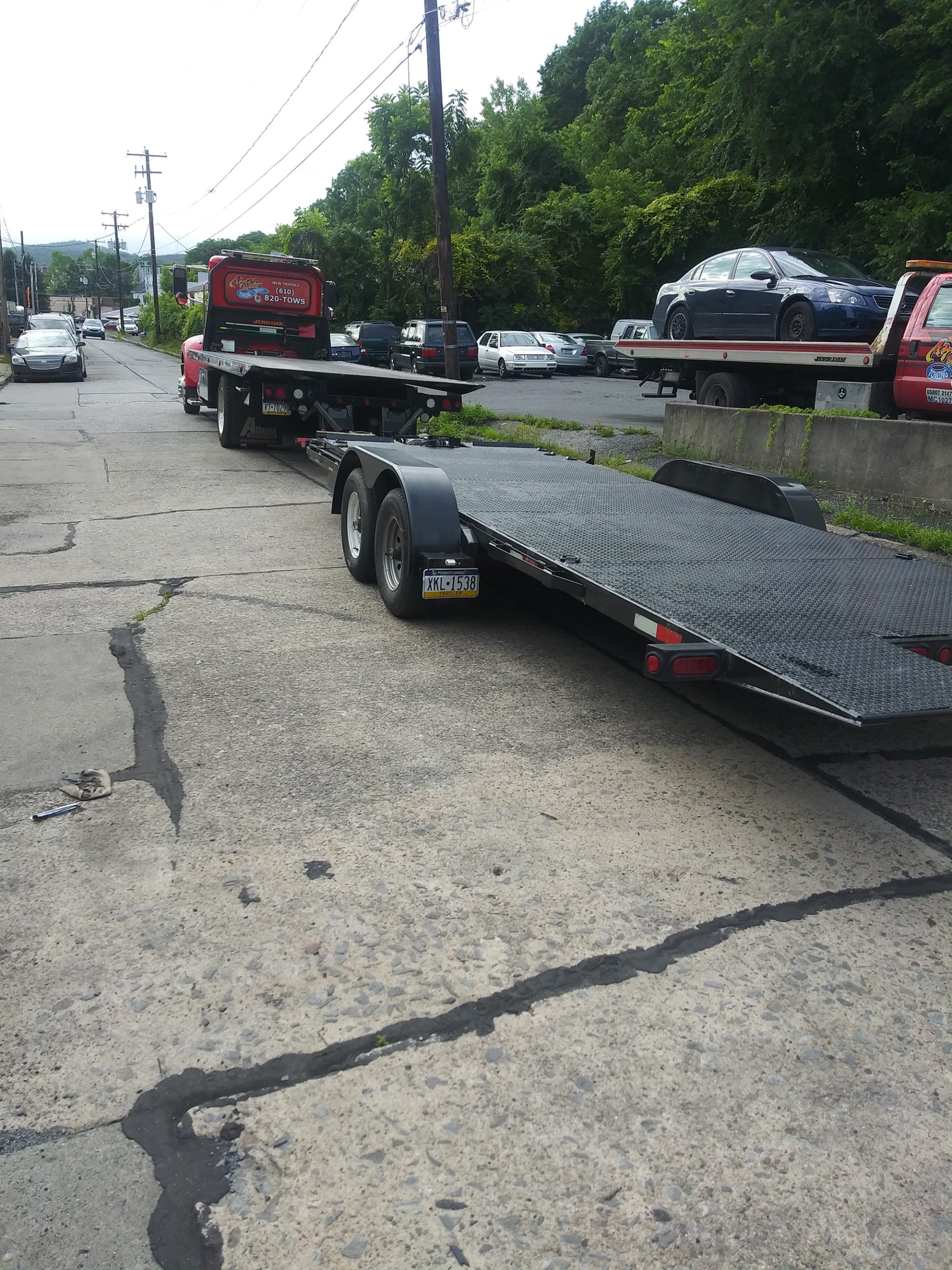 Why Choose Azar Towing
With Azar Towing, you're not just getting roadside assistance—you're getting peace of mind. We prioritize your safety and satisfaction above all else. We have a team of experienced professionals who are equipped with the most up-to-date equipment and technology to handle all types of roadside emergencies. Our service is swift and dependable—help is just a phone call away, 24 hours a day, 7 days a week.
We understand that when you're stranded in an unfamiliar location, trust is of the utmost importance. That's why we're proud to be a local company with a sterling reputation in Allentown. When you choose Azar Towing, you're choosing a company that cares about its community and its customers.
Our Commitment to Allentown
As part of the Allentown community, we're dedicated to providing top-notch roadside assistance to our fellow residents. We know our city like the back of our hands, allowing us to reach you quickly, no matter where you're stranded. We're not just here to get you back on the road—we're here to make sure you feel cared for and secure in a stressful situation.
Get in Touch Today
Don't let a roadside emergency ruin your day. Contact Azar Towing Allentown today for quick, reliable, and professional assistance. We're always ready to assist you—day or night, rain or shine. Call us at (610) 820-8697
or fill out our online form for immediate assistance.
Just had my car towed from my job to the mechanic shop , I called and they were here in 25 .minutes! Super fair pricing they don't rip you off like others…..I will be using them for ALL my towing needs – JOE RODRIGUEZ
From towing and roadside assistance to off-road recovery we strive to provide honest and reliable service during every job and will safely transport your car, truck or motorcycle to your preferred repair facility. Azar Towing is ready to assist you!