Allentown Light Duty Towing Services
LIGHT DUTY
TOWING ALLENTOWN
Allentown's Top-Rated Light Duty Towing Service
We're Here for You 24/7. Call Us Now!
Azar, your trusted provider for light-duty towing services in Allentown, PA. Whether you're facing a vehicle breakdown, a flat tire, or need your vehicle transported to a different location, our professional and experienced team is ready to help around the clock.
Our Light Duty Towing Service
Light Duty Towing: Our light duty towing service is designed to handle all types of cars, motorcycles, and small trucks. We use state-of-the-art towing equipment to ensure your vehicle is transported safely and efficiently. Whether you're stranded due to a mechanical failure, an accident, or any other roadside issue, you can rely on us to get your vehicle to its destination promptly.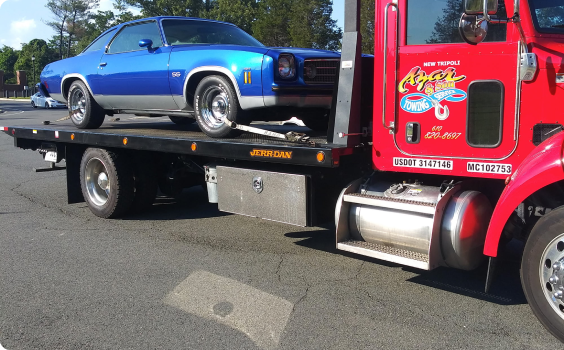 Why Choose Azar For Light Duty Towing in Allentown, PA
24/7 Availability
Roadside emergencies don't keep regular hours, and neither do we. Our team is available 24/7 to provide light duty towing services whenever you need them.
Professional and Experienced 
Our team of professionals has the experience and training to handle any light duty towing situation. We treat your vehicle with the utmost care, ensuring it is delivered to its destination without any further damage.
Competitive Pricing
We believe in providing top-quality services at fair prices. With Azar, you can expect transparent pricing without any hidden fees.
Contact Us Today
Need light duty towing services in Allentown, PA? Contact us today!
Call (610)-820-8697
At Azar, we're committed to providing reliable, professional light duty towing services. Call us today and let us take care of your towing needs swiftly and efficiently.
Our Team will provide everything from towing and roadside assistance to off-road recovery. We strive to provide honest and reliable service during every job. Our technicians will safely transport your car, truck, or motorcycle to your preferred repair facility. Azar Towing is ready to assist you!