Bethlehem Towing: Azar's Expert
Emergency Towing Services
Towing Your Vehicles for Over 30 Years
Azar's Bethlehem Towing services are renowned for their speed and reliability. Our emergency towing services are your go-to solution in the Bethlehem and greater Lehigh Valley area. We are committed to delivering safe and effective towing services, no matter how urgent the situation.
Our Towing Services:
Emergency Towing by Bethlehem Towing Experts: Azar Towing specializes in emergency towing around the clock. Whether you face a sudden breakdown or an accident, our tow trucks are prepared for immediate dispatch.
Diverse Towing Solutions: Our skilled operators handle cars, motorcycles, construction equipment, boats, and more. We offer a comprehensive range of services, including flatbed towing and junk car removals.
A Fleet of Tow Trucks: Expertly handling everything from motorcycles to boats, we ensure safe transport to your chosen destination.
Cash for Junk Cars: Looking to dispose of an unwanted vehicle? We offer competitive cash offers for your junk vehicles.
24/7 Availability for our Tow Trucks:  We understand that emergencies are unpredictable. We operate around the clock, seven days a week, ensuring that we're always there when you need us the most.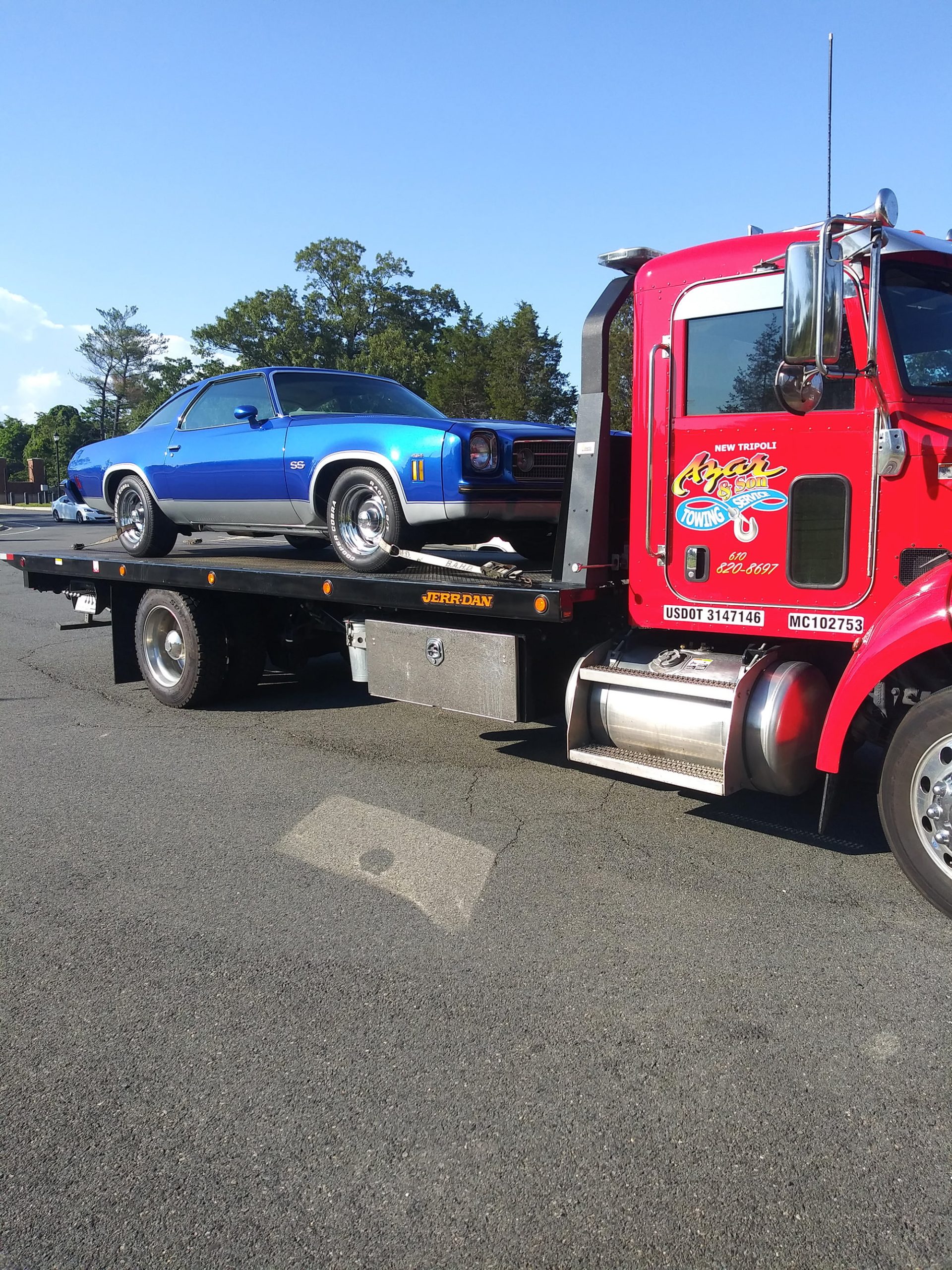 Why Choose Bethlehem Towing by Azar:
Seasoned Professionals: With years of experience in Bethlehem-area towing and roadside aid, our team is adept at managing all types of road emergencies.
All-Inclusive Towing Solutions: Our services go beyond emergency towing; we offer flatbed towing, junk car removal, and other services.
Focused on Customers: Your safety and satisfaction are our top priorities. We handle every service call with professionalism and care.
Immediate Assistance Available
For emergency towing or tow truck services, contact Bethlehem Towing by Azar at (610) 820-TOWS. Our team is ready to provide quick, secure, and dependable towing services, helping you resume your journey safely and promptly.
I want to say thank you for the excellent service I received from the big guy named Gordo and I would highly recommend this company to assist with any issues I did rate this a five star but in my opinion I rate him and his service over a 10 star… – Jennifer Stewart
From towing and roadside assistance to off-road recovery we strive to provide honest and reliable service during every job and will safely transport your car, truck or motorcycle to your preferred repair facility. Azar Towing is ready to assist you!